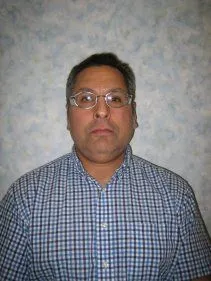 I would experience some lower back pain. I thought maybe I just twisted it the wrong way or lifted something too heavy too fast. I thought to myself, Oh this will go away. It did for sometime then the pain would be right back. I went to a couple of other chiropractic offices to get some type of treatment for pain. I had some relief but then the pain would be right back. Then I visited Fay West Chiropractic. The first thing Dr. Homonai and the Fay West Chiropractic staff did was ask me about the history of my back pain and the location. To me that was important to tell them the location and area on my back. Then Dr. Homonai performed an exam and took some x-rays on my back. The x-rays diagnosed the area where I needed the treatments. He explained to me the tests and x-rays so we could start a treatment and exercise plan. It was good to know that the treatments and exercises were able to help benefit my problem areas. No guessing, I have benefited through the treatments and exercise plan. I will continue to have regular treatments in order to stay in good health.
Thank you Fay West Chiropractic for you friendly and professional care!!!
- David Lara, Ruffsdale
---
I am a 62 year old man and I have been seen by five different chiropractors over the past 25 years. I have a back problem that I believe was caused by a wrestling incident when I was 35. I had been diagnosed with problems ranging from a much tilted, ready to collapse pelvis, to ribs that come out of socket and pinch the nerves. I even had to stay in ICU for back pain that was diagnosed as a heart attack. I was getting tired of manual, traumatic adjustments, without benefit of x-rays or any other screening; I took hope when I saw an ad for Fay West Chiropractic for a free Spinal computer check.
I was completely checked and was told that I had three different problems, neck, mid back, and low back. I was amazed as I was told what type of injury had caused each problem and I recalled each incident from my 20's. After less than six weeks of almost imperceptible painless adjustments, and therapy, I was almost pain free for the first time in memory. I am now following a daily stretching/exercise routine and monthly adjustments to maintain my new pain-free body. I have been able to complete a boot-camp training course at the local YMCA and have recently run in a 5K race.
Thank you Fay West Chiropractic!!!
- Hubert "Red" Kamer, Scottdale